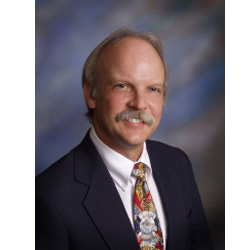 Dr. Lewis Clarke is an M.D. with a subspecialty board certification in Physical Medicine and Rehabilitation.
PM&R physicians treat patients with the worst of medical problems. These include:
Stroke
Spinal Cord Injury
Chronic Pain
Traumatic Brain Injury
Chronic Wounds
Osteoarthritis
Autoimmune Diseases such as Lupus, Multiple Sclerosis, and Rheumatic Diseases
Neurologic Diseases such as Parkinsons and ALS
Joint Replacements
Amputees
After working as a PM&R doctor for several years, Dr Clarke became disenfranchised with the current medical treatment of diseases of the nervous system and stroke. He found that the treatment regimens for stroke had not appreciably changed in the last century. Of course, now we can identify the exact location of the brain injury with MRI, but we still have no protocol for treatment of the stroke patient to improve their outcome. We still just send them to rehab and start therapies. There had to be more we could do to minimize the extent of the stroke and the functional deficits of the patients.
During a continuing medical education seminar Dr Clarke ran into an old friend from medical school, Roby Mitchell. Dr. Mitchell explained how his interest in preventive biochemistry had redirected him off the beaten track of the dogma of medicine with amazing results in his patients. This encounter refueled Dr. Clarke's interest in the biochemistry and neurochemistry that might be involved in stroke and degenerative neurologic diseases. As a result of this chance meeting, he has spent the last decade getting current with the research in the areas of cell biology and neuropharmacology and neuroendocrinology from literally thousands of papers and hundreds of books. I have implemented much of this in the care of my patients.
To read more about Dr. Clarke's work, please visit his website.